Septic Tanks UK
Precast Concrete Septic Tanks
We manufacture and install our precast concrete septic tanks throughout England, Scotland, and Wales. Unlike plastic and fibreglass alternatives, our precast concrete tanks are strong, durable and watertight. They will last on average 3 to 4 times longer than the plastic or GRP alternatives. 
Our precast septic tanks are certified to the  European EN 12566-1 standards. The tank has a capacity of 3,400 litres which enough to solve the sewage disposal problem of an eight person home.
The fact that they are made from Fibre reinforced 45N  concrete is the reason why we can offer a 40 year structural warranty on our tanks. This is something you wont get from plastic or fiberglass tanks. 
Get a quote on you septic tanks here
A strong, durable and watertight septic tank
Our concrete tanks are easy to install
Fibre reinforced 45N concrete
Can service up to an 8 person home
Forty Year warranty septic tanks
When choosing a septic tank, one of the biggest factors in your decision should be the the lifespan of the tank. If you buy a plastic tank or GRP tank the lifespan is usually between 10-12 years. After this time with ground movement and high water table pressures many plastic tanks can crack or disintegrate. This means replacing the tank which is a massive undertaking especially if you have all the groundwork finished around your home.  It means taking a digger back onto your land to replace the tank.
With our fibre reinforced precast concrete septic tanks you will not have this problem. We are so confident in our tanks we offer a forty year structural warranty. The will however last a lot longer than this. So for piece of mind and to be safe in the knowledge that you wont have to worry about ever replacing the tank its important to buy a concrete septic tank.
PiA and Ce Certification
All our tanks are certified by PIA to the European standard EN 12566-. We are also one of the few companies in the UK that have a CE certification on our tanks.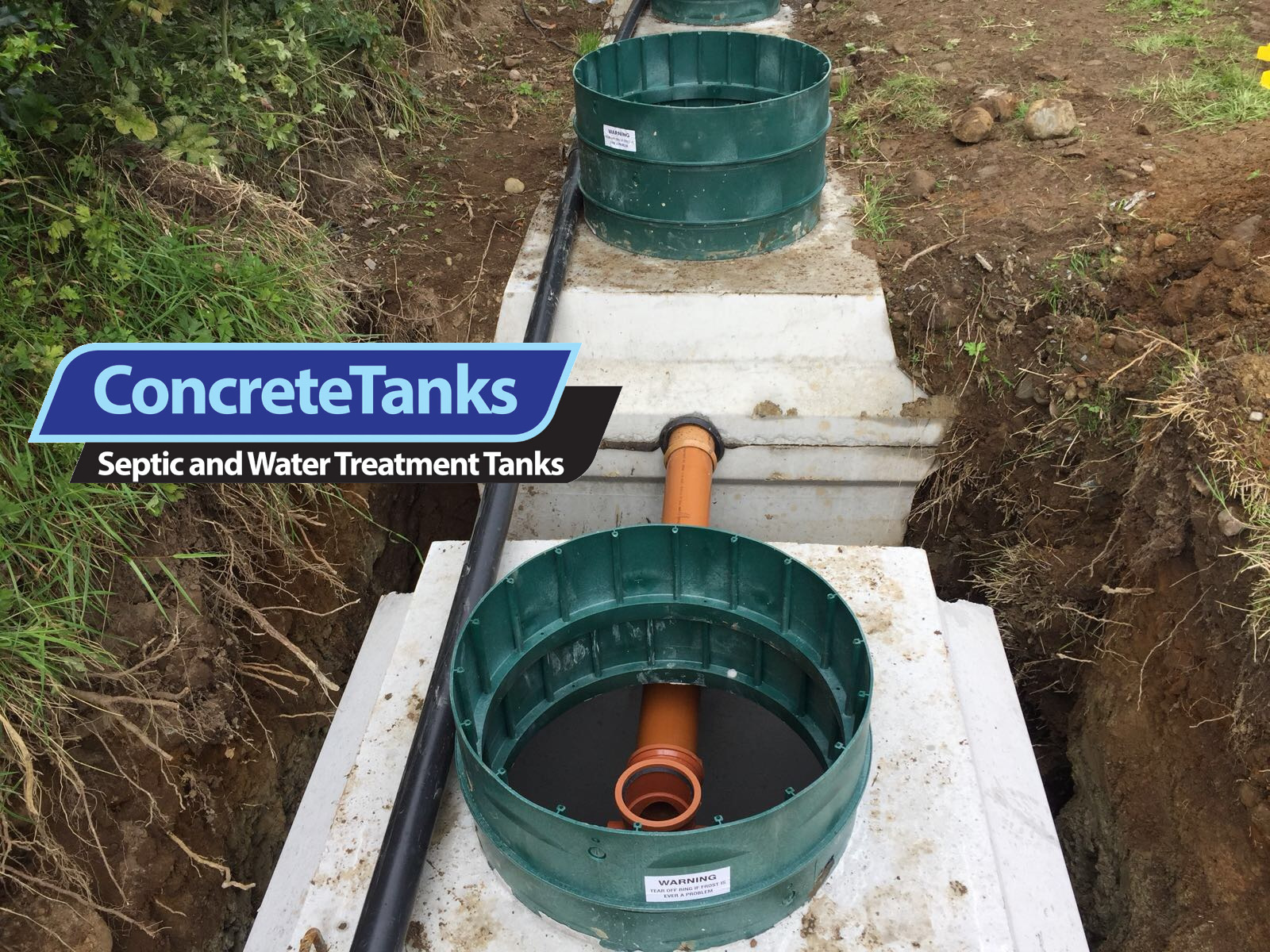 Download Brochure For Precast Concrete Septic Tanks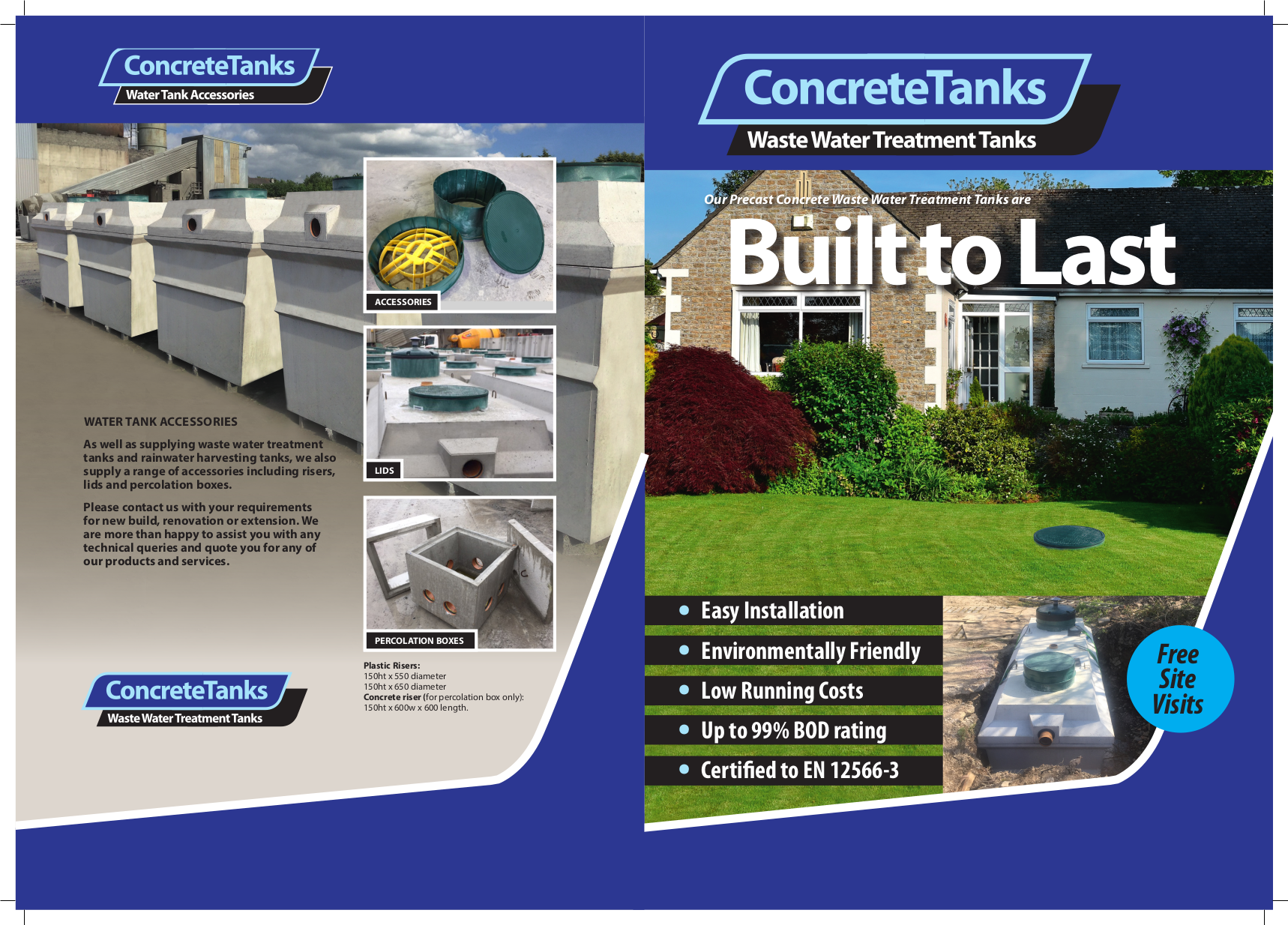 Technical Specification
Certified to EN12566-1
Up to an 8 person home
Fibre Reinforced  Concrete
5 Tonnes in Weight (Including lid)
Length 3500mm
Width 1300mm
Height 1700mm (including lid)
Inlet 1310 mm (from bottom of tank)