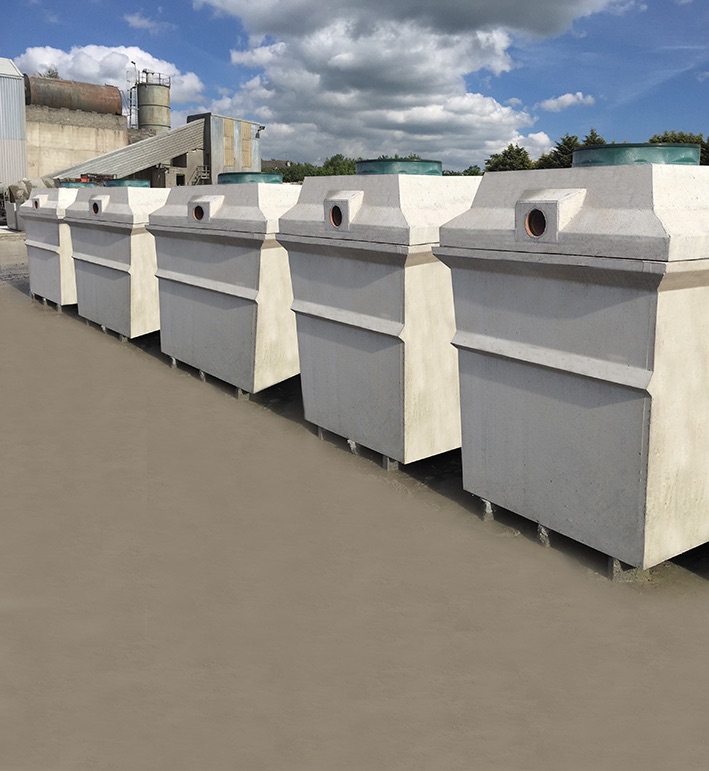 UK Rainwater Harvesting Tanks 
We manufacture and supply rainwater harvesting tanks throughout Ireland, England, Scotland and Wales. Most of the rainwater harvesting tanks currently sold are either plastic or GRP tanks. We are one of the few companies that supply a rain water harvesting kit in a precast concrete tank. As with all our tanks we offer a 40 year guarantee with our tanks.
Get a quick and easy quote from our Rainwater Harvesting Tank Specialists
Rainwater Harvesting Systems
Our Rainwater harvesting kits are installed into a 3400 lts precast concrete tank. We offer a 40 year warranty with our tanks.

Benefits of Rainwater Harvesting
Save money on water bills
Environmentally friendly
Technical Specifications
3400 Lts Capacity
Fibre reinforced Concrete
40 year warranty
Length  3500 mm
Width   1300 mm
Height  1700mm
Inlet 1310  (Invert Level)